Optimize your Pharmacy Benefit with High Quality, Member-Centric and Customized Management Services
Amalgamated Employee Benefits Administrators, Inc. has launched a Pharmacy Benefit Administration (PBA) service designed to help your organization optimize its pharmacy benefit service. Leveraging our extensive benefit administration experience working with numerous Taft Hartley plans, you can expect a PBA service that reflects our hallmark core values: high quality, member-centric, flexible and cost-effective.

Did you know…
75%
The Centers for Medicare & Medicaid Services (CMS) projects that from 2012 to 2022, annual expenditures on prescription drugs will grow by 75 percent to $455 billion. By 2022, an additional $15.3 billion in annual drug expenses will be added due to the Affordable Care Act
50%
Specialty drug costs represent 50% of the overall pharmacy benefit spend and that percentage continues to grow rapidly
For Every $1 of Specialty Drug Costs, There Is At Least Another $1 of Specialty Spend in the Medical Benefit
6.3% The CMS projects that prescription drug spending will increase, on average, 6.3% annually
3.10%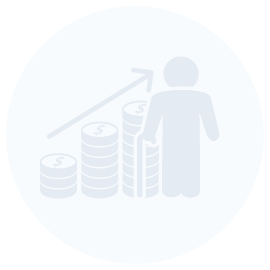 The general drug inflation rate predicted for 2022 is 3.10%
Specialty drugs continue to drive price increases, with a projected 4.47% inflation rate for specialty drugs, plus an ongoing surge in demand for specialty pharmaceuticals during the pandemic.
20%
The right PBA can make all the difference in controlling the costs of your members' pharmaceuticals, while also helping to ensure the medical appropriateness of their prescriptions. In fact, the latest data confirms that PBAs' cost-saving and patient-care management services reduce prescription drug costs for health plan sponsors and consumers by an average of 20% according to a study commissioned by the Pharmaceutical Care Management Association (PCMA)
AEBRx, a service of Amalgamated Employee Benefits Administrators, Inc., a union-owned organization, offers your plan's employers and their employees an end-to-end PBM service of the highest standards. You can expect to gain many valuable benefits, including:
A strong focus on managing high cost specialty drugs and other drugs applying advanced analytics and reporting tools that harness the power of predictive insights and can be easily accessed online to drive actionable, cost-saving measures
The flexibility to customize our PBA service to meet your plan's specific needs
A user-friendly, easy to navigate platform powered by Magellan Rx Management, that features visually engaging dashboards, robust functionality and easy to access online real-time data
Robust tools connecting your members to helpful drug and related healthcare information, 24/7, via the web, their mobile devices using a responsive member portal and on-demand using QR codes on prescription labels, as well as to obtain refill reminders with real time alerts
Customized reports keyed to specific products, prescribers, patient, pharmacy and your plan
A nationwide network including over 68,000 pharmacies
A proven track record providing high quality employee benefits administration on behalf of Taft Hartley plans, individual unions and other self-funded and fully-insured plans.
A team of experienced and customer-centric employee benefits specialists who will meet your needs with responsive, accurate and efficient service.
Product Brochures
Learn more about our suite of products by downloading the brochures below.
About AEBRx
Amalgamated Employee Benefits Administrators, Inc. has launched a Pharmacy Benefit Administration (PBA) service to optimize your Fund's pharmacy benefit program. By leveraging our extensive employee benefits administration experience serving many Taft Hartley plans, AEBRx will help your plan and its members realize significant cost-savings through its unique program for managing high-cost specialty drugs applying the latest clinical protocols and providing alternative payer sources. These programs will save the Fund and its members significant costs while ensuring the most appropriate medications are prescribed. Our AEBRx service will provide access to a user-friendly online platform featuring visually engaging dashboards, robust functionality, and real-time data. The AEBRx programs will provide plan sponsors and members a unique program maximizing cost savings for both the plan and its members. From refill reminders and access to over 68,000 pharmacies nationwide to customized reports on specific products, prescribers, patients and pharmacies, your members and your plan will gain value from AEBRx's optimized PBA administrative service driven by advanced technology and managed by experienced and responsive benefit specialists.
For corporate sales and product inquiries,
please contact Rich Wetzel
Rich Wetzel
Sales Director, AEBRx
rwetzel@amalgamatedbenefits.com
914-367-5604
For all additional inquiries, please contact our Member Advocacy team at 855-371-9780. We look forward to assisting you!
Call Center Hours
24/7
Amalgamated Employee Benefits Administrators, Inc.
333 Westchester Avenue,
White Plains, NY 10604
855-371-9780
www.amalgamatedbenefits.com

About Amalgamated Employee Benefits Administrators, Inc.
Amalgamated Employee Benefits Administrators, Inc. (AEBA) is one of the nation's leading third party administrators (TPA) of employee benefits plans for unions, businesses, associations and self-insured plans. A member of the Amalgamated Family of Companies, AEBA is a full-service TPA offering services across all benefits plans. These TPA solutions are designed to help plan sponsors meet their fiduciary duties and regulatory compliance requirements, streamline and optimize their benefits administration, and promote responsible, cost-efficient benefits utilization. The Amalgamated Family of Companies is a group of affiliated businesses which have grown from the flagship company, Amalgamated Life Insurance Company (Amalgamated Life), a leading provider of comprehensive insurance solutions. Founded in 1943, Amalgamated Life operates in all 50 states and the District of Columbia. It has consistently earned the "A" (Excellent) Rating from the A.M. Best Company since 1975 attesting to its strong fiscal position. In addition to Amalgamated Life, the Amalgamated Family of Companies includes: a third party administrator, Amalgamated Employee Benefits Administrators, Inc.; a medical care management firm, Amalgamated Medical Care Management, Inc.; a property and casualty broker, Amalgamated Agency; and a printing firm, AliGraphics. For more information, please visit Amalgamated Employee Benefits Administrators, Inc.